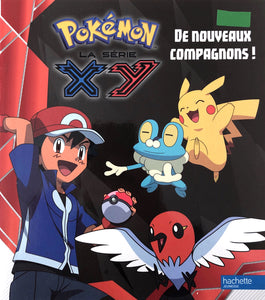 Pokémon La série Xy - De nouveaux compagnons !
Condition : good  
Accompanied by Lem, Clem and Grenousse, his first Pokémon from the Kalos region, Sacha heads to Neuvartault for his first Arena Battle.
But a curious Pokémon crosses their path ...
Accompagné de Lem, Clem et de Grenousse, son premier Pokémon de la région de Kalos, Sacha se dirige vers Neuvartault pour son premier Combat d'Arène. Mais un curieux Pokémon croise leur chemin...

24 pages, Hachette Jeunesse, paperback